About Us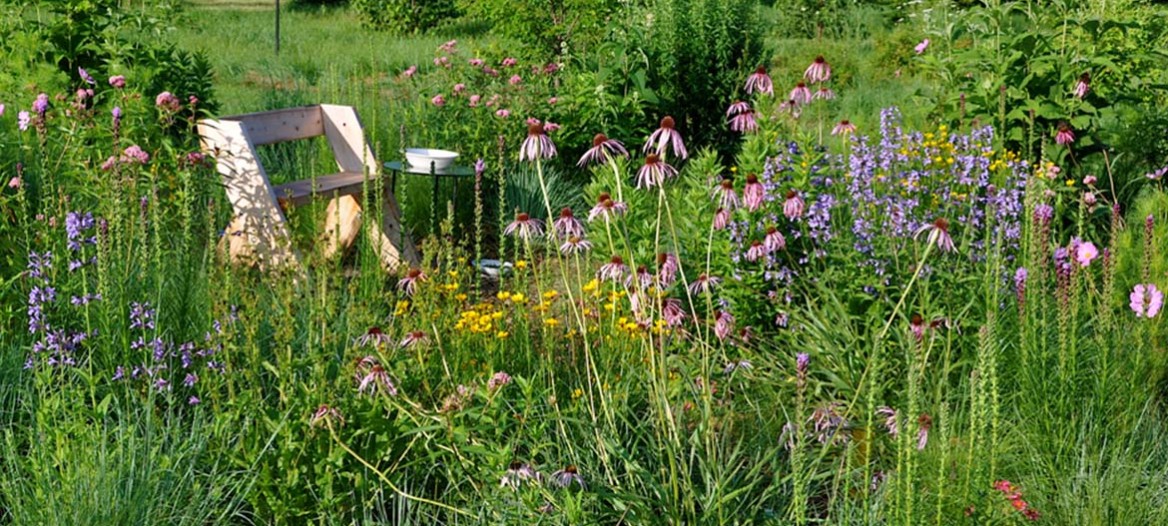 Our History
Clifford Orsted moved his landscape company (Dramatic Gardens of Mystery, Excitement & Beauty) from Santa Cruz, CA (1990-1999) to his native Door County in March 1999. In February 2001 the company was incorporated as C G ORSTED INC dba Door Landscape. The company name was changed to Door Landscape & Nursery to reflect Clifford's vision of shifting the company's focus to creating landscapes in harmony with Door County's native plant communities in order to provide clients with sustainable, low maintenance landscapes with increased biodiversity appropriate to their surroundings.
Door Landscape specializes in sustainable ecological landscaping with native plants.
We do this by…
bringing the natural landscape to your outdoor viewing and living spaces
increasing plant, animal, bird, and insect biodiversity for your environment
creating a pristine environment that translates to increased land value
building healthy soil that supports native plant and animal communities
greatly reducing pesticides and fertilizer use and toxicity to land and water
sustainably lowering impact on the environment
Our Mission
Door Landscape & Nursery values the diversity of plants and plant communities that contribute to the natural beauty of the Door County peninsula. Our goal is to provide sustainable, ecologically based landscaping services using native plants to create low maintenance landscapes that add value to our clients' properties while integrating their natural surroundings. We strive to do this with exceptional service.